July 24-- On July 19, 2012 Bulloch County Superior Court Judge John Turner overturned an earlier ruling by Judge Lois Oakley stating that Ogeechee Riverkeeper and its members did not have a right to bring suit against Georgia's Environmental Protection Division (EPD). The new ruling is a step in the right direction, according to Ogeechee Riverkeeper, who is bringing suit against the EPD for a consent order reached with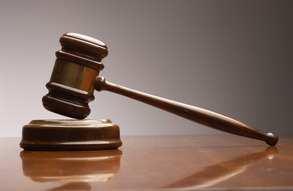 King America Finishing (KAF) in September 2011 for an extensive list of wastewater discharge and operational violations at their Screven County textile plant. The violations were found after the worst fish kill in Georgia's history occurred last summer below KAF's discharge pipe.
Ogeechee Riverkeeper filed suit against EPD through the Office of State Administrative Hearings, as required by Georgia law. Both EPD and KAF challenged Ogeechee Riverkeeper's standing, or right to bring suit. Despite impassioned testimony on the part of members of Ogeechee Riverkeeper about decreased use of the river, inability to eat the fish they have caught and fear of decreased property values, the administrative law judge, Oakley, ruled that Ogeechee Riverkeeper did not have the right to bring the suit against the Georgia EPD.
"We are bringing suit against EPD because the consent order was not put out for public comment and it also allows King America Finishing to continue discharging wastewater from their facility without a proper permit," stated Dianna Wedincamp, Ogeechee Riverkeeper. "The consent order pales in comparison to the damage incurred by the Ogeechee River and the citizens who live, work and play along it," Wedincamp continues.
The Consent Order does not require KAF to halt their operations, nor does it require the company to pay a fine, which under Clean Water Act violations could have totaled $91 million dollars. Instead, the Order asks for a corrective action plan to
address smaller violations within the plant (such as lack of pH alarms) and a Supplemental Environmental Project (SEP), designed by KAF and of undetermined specifics, totaling a mere $1 million dollars. In addition, KAF must apply for a new discharge permit, since their former permit expired over six years ago.
Judge Turner's ruling stated "[t]he Consent Order referenced not only a laundry list of violations, but also found that KAF's discharge from their facility produced objectionable conditions which interfered with legitimate water use in violation of Georgia law' and "[r]ather than make an affirmative finding and/or take enforcement action against KAF for its violations, the EPD entered into a Consent Order which has not corrected the harmful actions of KAF."
"We are pleased Judge Turner realized the importance of Ogeechee Riverkeeper member testimony and how we as citizens have a right to bring suit against EPD for their poor decision in signing the consent order with KAF," Wedincamp stated.
The ruling states that the Consent Order is invalid for a lack of public hearing and that ORK has standing to bring this action. The case will now be heard on its merits by the Office of State Administrative Hearings in Atlanta, GA.