January 25--The Ogeechee RiverKeeper reports funding is being withdrawn for Plant Washington in Sandersville.
Cobb EMC ends its involvement with Plant Washington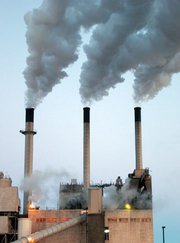 In a majority vote on Tuesday January 24, the Cobb EMC Board decided to ends its involvement and financial backing of Plant Washington, a proposed coal fired power plant near Sandersville, GA. Cobb EMC was the largest participant in Power4Georgians, a group of electric co-ops investing in the plant.
This is a great victory for the State of Georgia and its citizens- one step closer to fewer dirty plants which would pollute our air and add more mercury to our rivers!
Read the full article by the Atlanta Journal-Constitution here.
Ogeechee Riverkeeper and the Georgians for Smart Energy coalition have worked extremely hard to stop Plant Washington's construction. We thank you for your support. Let's continue to fight current Georgia coal ash waste, which pollutes our land,air and water.